Every living thing needs access to energy – food, light and warmth.
But the UN is plotting to limit our access to energy.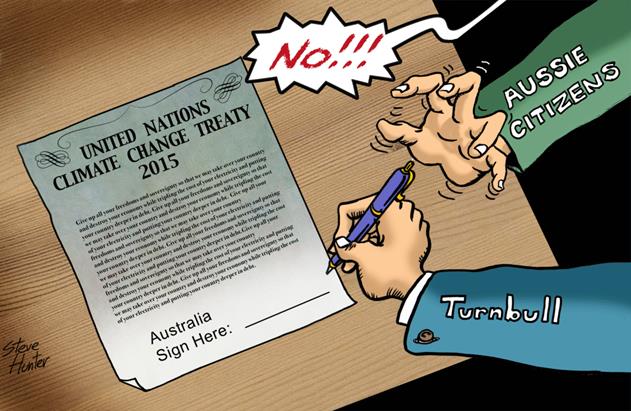 This cartoon may be used freely providing the author's name is retained and the source is acknowledged: www.carbon-sense.com
A study of human history shows what a grave threat this poses to all of us.
Our distant ancestors were hunter-gatherers. They killed and ate wild animals, which provided much of their energy needs. Solar energy warmed their days, and gave life to the herbs, roots and fruits they gathered and to the grasses and shrubs that sustained their prey. Sunlight reflected from the moon allowed them to hunt and fish during moon-lit nights. The sun and moon dominated their world, so naturally many of them worshipped these heavenly bodies.
The invention of stone and wooden weapons and tools increased their access to energy – hunting and gathering was more efficient with tools.
The discovery of how to control fire multiplied man's access to energy. Fire provided heat and light and could be used to clear vegetation, fight enemies and trap wild animals.
Hunter-gatherers need access to land, preferably free from competitors. This led to the development of territory with defined and defended property boundaries. Property rights are thus an essential ingredient to provide guaranteed access to food and energy.
(more…)