Climate Research needs Re-direction
Governments are running huge deficits, but still spend billions on "climate research" especially trying to model the effect of the atmosphere and its trace of carbon dioxide on surface temperature. Benefits are hard to find. It may have improved weather forecasts by a day or so, but official long-term predictions have not improved in the last fifty years. This is because carbon dioxide in the atmosphere is not the main driver of weather or climate.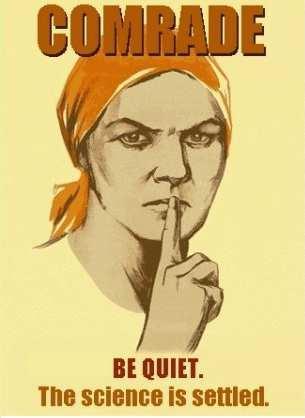 "What is referred to reverently as "climate research" is mainly just grubby advocacy supporting the political war on carbon. Why are we still funding scientists who believe that "the science is settled"? If they believe that they know the answers, what are they are doing with their research funds?"
Around the world there are five official weather data-bases, about 14 weather satellites (some say there are 88 of them!), 73 climate computer models, at least 30 research groups and thousands of academics receiving grants and attending never-ending climate conferences. Much of this torrent of public money is now focussed on trying to torture a climate confession out of one normally un-noticed and totally innocent trace gas in the atmosphere – carbon dioxide.
The major determinants of surface weather are latitude, earth's rotation, the seasons, the sun with its variable radiations and orbital changes; and nearness to the oceans which maintain the water cycle, moderate temperatures and house massive volcanic chains.
Read more, as well as:
Warmists Watch Wrong Weather Warnings
Let's Hear How They Will Do It
The Overflow Column

Obama Baloney
US/China Climate Agreement triggers Global Cooling in US
A Lone Australian Farmer Fights back against Kyoto Theft. He needs our help

Another Climate Change Ransom from the IPCC
Read the full report: http://carbon-sense.com/wp-content/uploads/2014/11/science-settled.pdf [PDF, 280KB]
Keywords: Climate research, climate models, oceans, volcanoes, ice ages, biofuels, IPCC, snow storms.